Enter the brand new web designer. This is a minimum dependency, quickly installing Windows application that – once installed on the client – automatically talks to your ASP.NET WebForms or MVC application. It employs our new RemoteDataProvider, a tunnel for any existing data source that's accessible on the server. The provider serves as a proxy, giving you the design time experience you're used to from the client. This also includes a live preview in the web designer, using the data from the server.
If the user clicks on a design link from your application, the Web Designer is opened: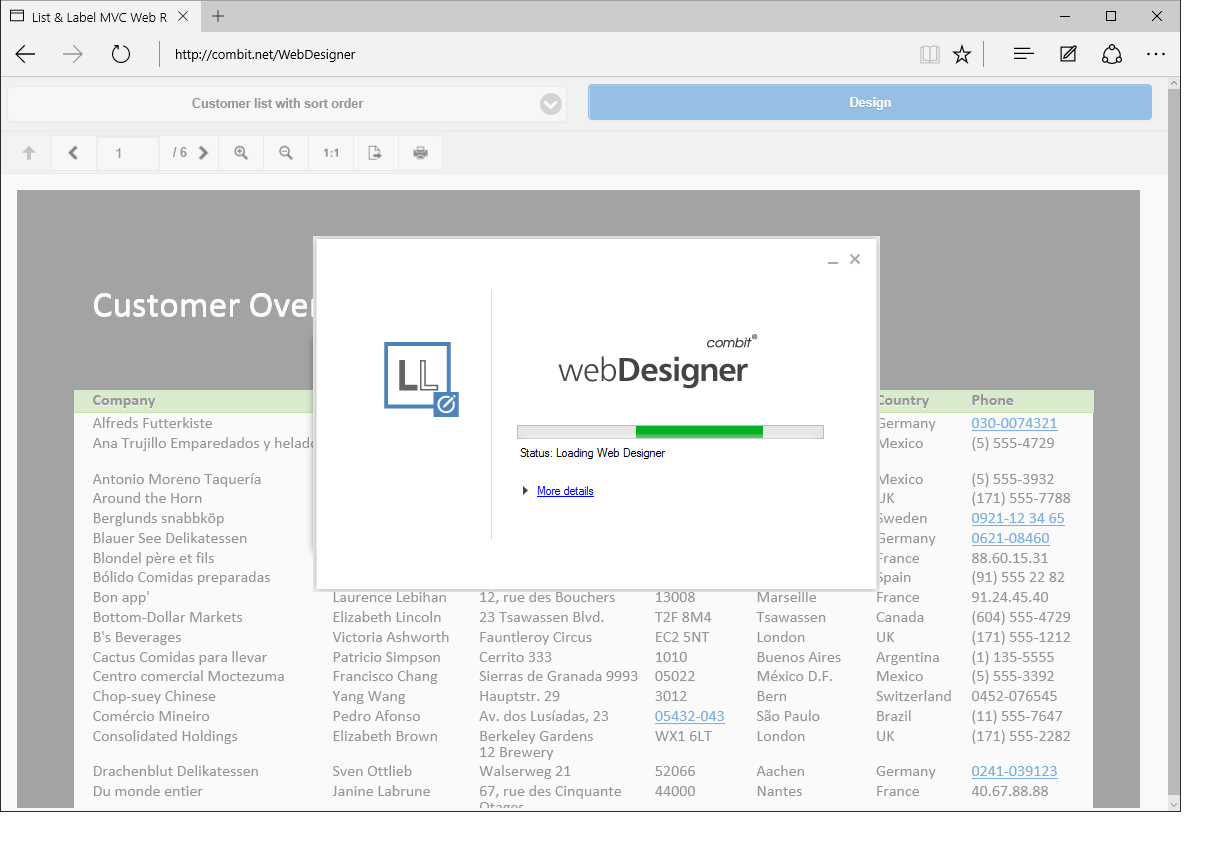 During the short startup phase, the project file and data structure is transferred to the client. After that, the Designer is opened as usual: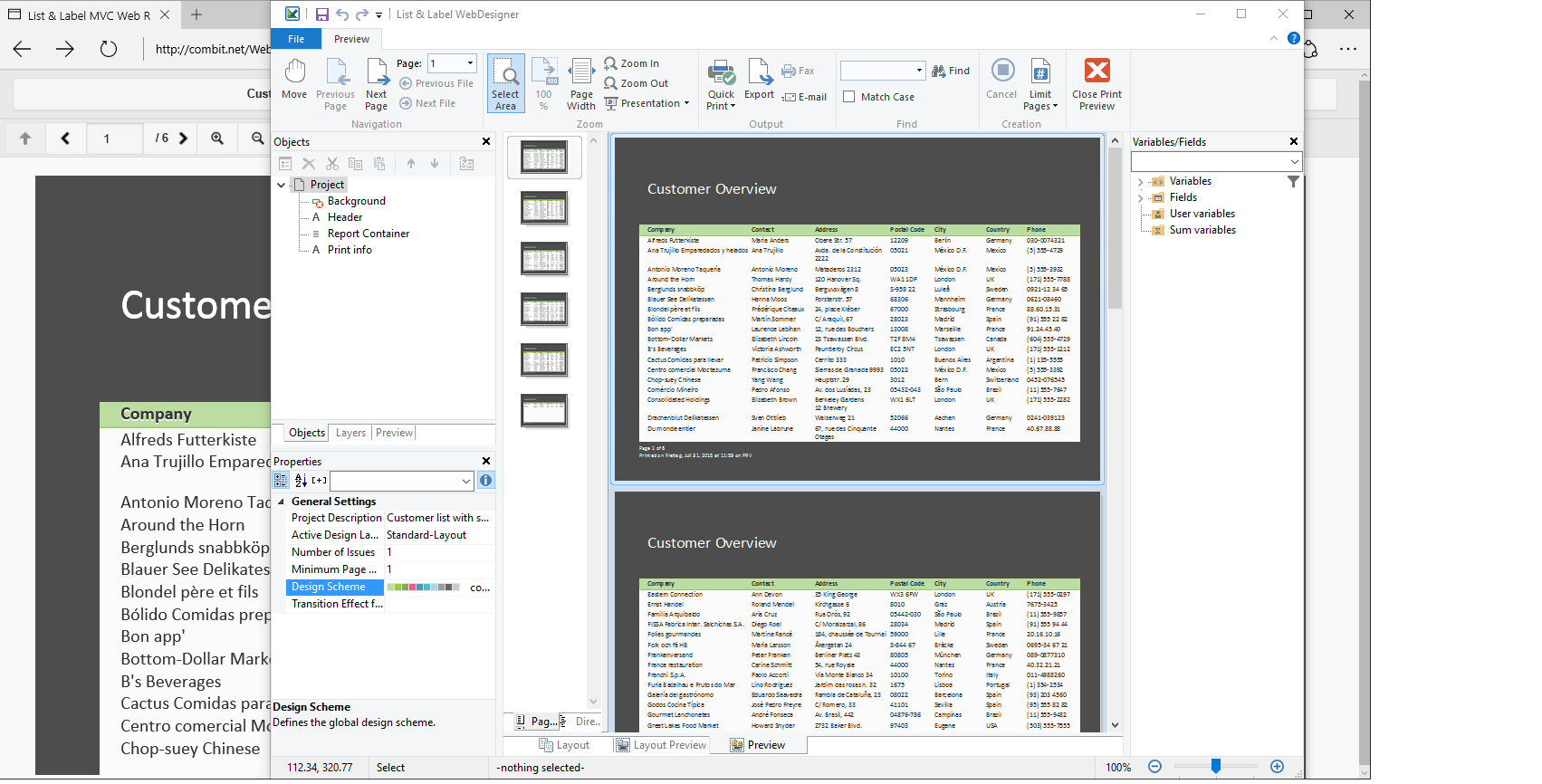 If you still require the browser plugins, we ship them as part of LL21 as well. The new control even has a compatibility switch that allows to switch between the two modes with minimum impact on your code.