While the "old" control is a full-blown WPF control including all the eye candy there is with styling etc. it also had some major features missing. The new control makes sure WPF applications have all the features WinForms applications already have. The new WPF viewer supports incremental previews out of the box. Your users see the first page of their report while it is still printed. You'll get access to interactive drilldown, the usage of report parameters, interactive sorting and expandable regions, all straight from your WPF windows.
We've also extended our samples with a new WPF databinding sample that shows the new control alongside with our first class datasource support. This will get you quickly started and demonstrates that a decent WPF support is a top priority for us.
Here's a shot of the preview control in the new WPF sample: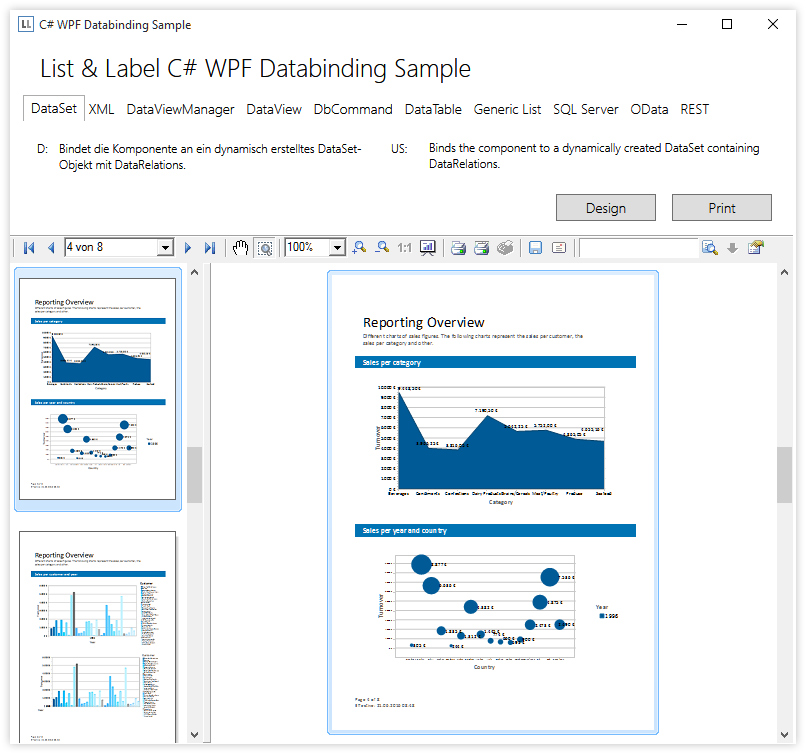 Additionally we've also updated the current "C# WPF Viewer Sample" to demonstrate both viewer controls.