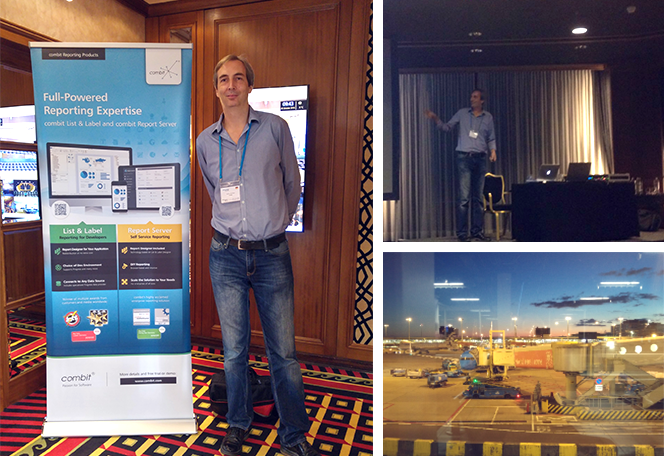 My job and pleasure was to present our reporting tool List & Label in a Reporting Vendor Battle. In this Battle, several manufacturers responded to questions from the community on available commercial and open source reporting components.
Progress OpenEdge offers incredibly fast means to access your data. For user interaction and business logic you may use a number of different frameworks or even plain C#. Given that the choice of reporting tools that are offering direct access to data running on the Progress Application Server is quite limited I was pleased to present our offering in this battle. The most interesting part was probably our dedicated data provider that's at the core of our OpenEdge support. Written by Thomas Wurl of TasteIT, this provider offers the full speed of Progress OpenEdge while optimally bridging the gap between Progress and .NET. Thomas blogged the details a couple of months ago.
I enjoyed the very relaxed event at the Grand Hotel Huis ter Duin in Noordwijk right by the sea. Would have loved to stay longer than just a day, however the upcoming release of List & Label 22 just didn't allow to extend my workation ;-).
Next year the event will be held in Prague. Would be great to catch up with the Progress community again then!