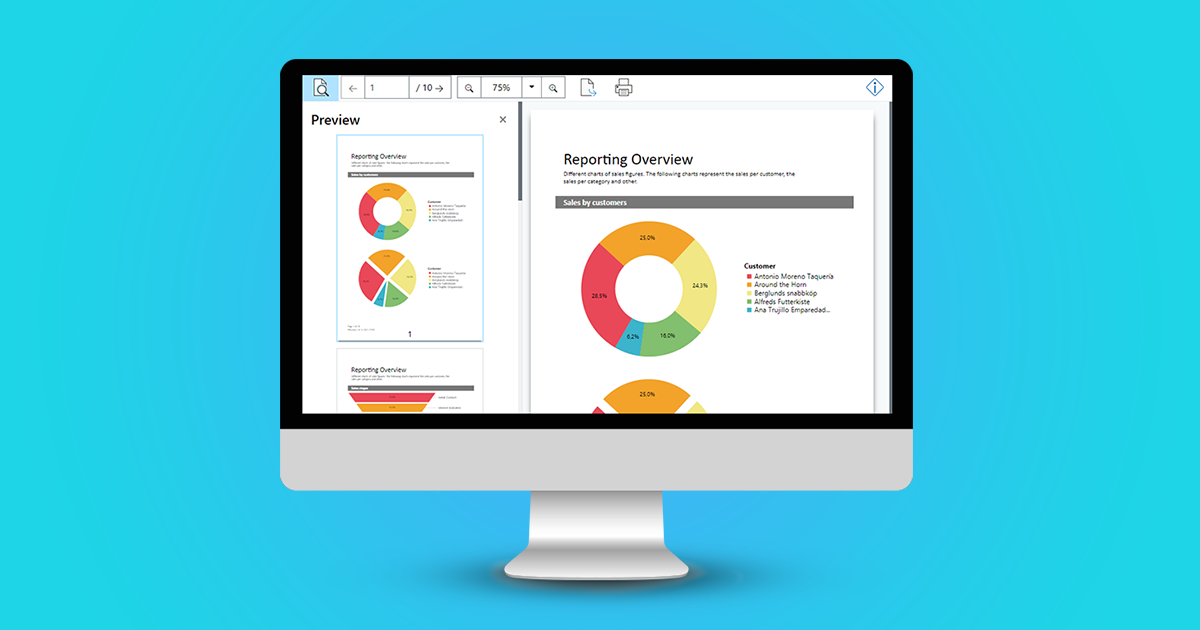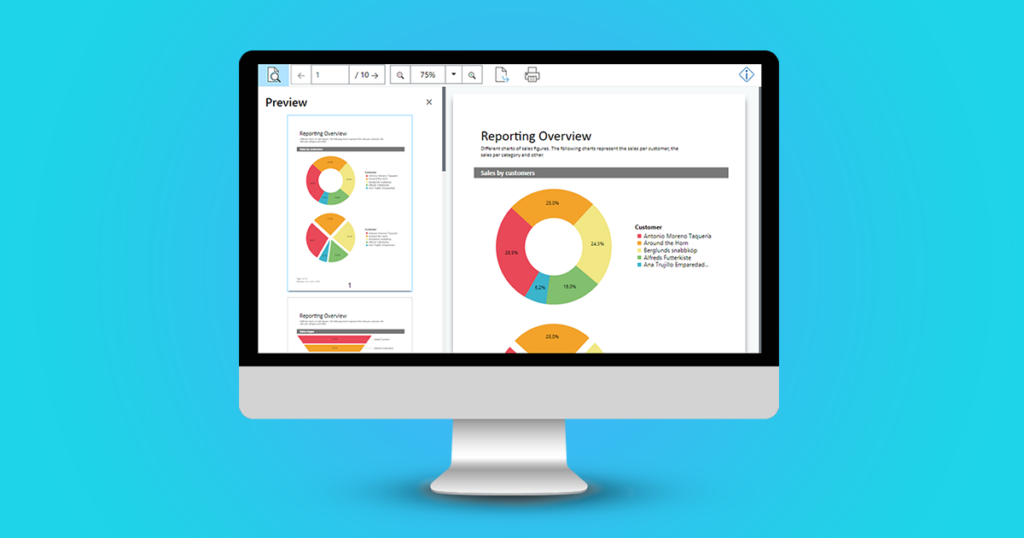 Web Report Viewer with WebComponents
The new Web Report Viewer is based on the latest web technologies and uses so-called WebComponents. This makes it easy to replace jQuery and has the enormous advantage that the Web Report Viewer is usable in other popular JavaScript frameworks such as React, Angular or Vue.
The viewer surface is optimized for all common browsers on desktop and tablet. This allows users to view reports on Windows, iOS, Linux or Android.
The functionality of the Web Report Viewer is identical to the HTML5 Viewer:
Interactive report actions such as report parameters, drilldown, sorting, expandable areas
Export to popular formats such as PDF, Word, Excel and many more
client-side printing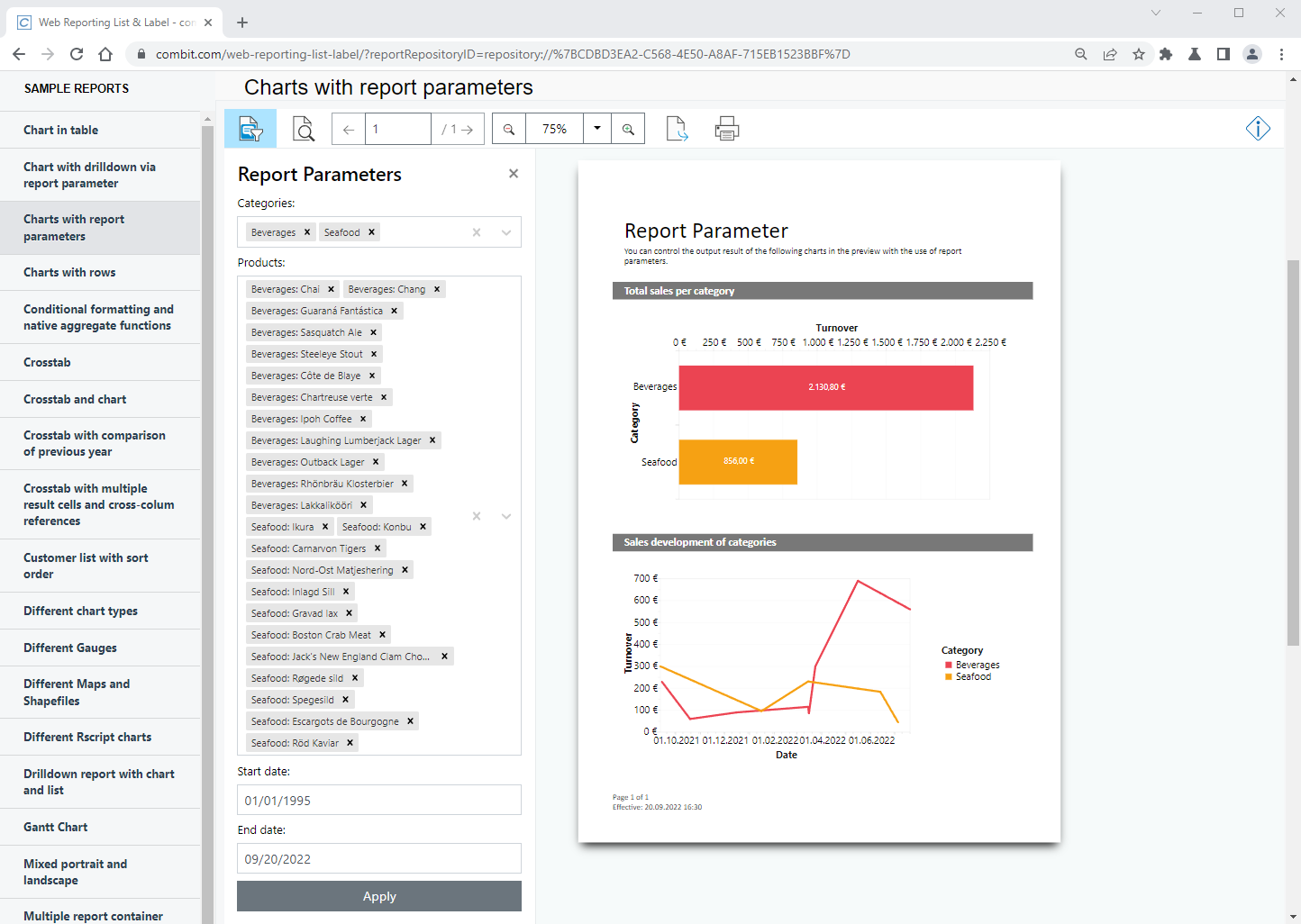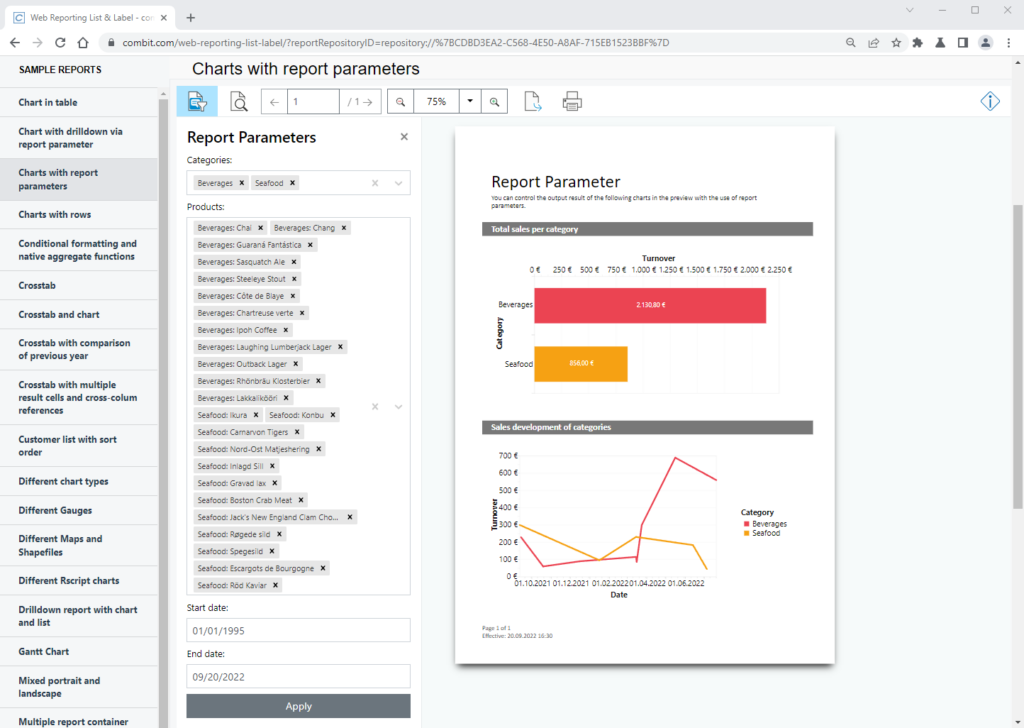 The Web Report Viewer replaces an outdated version of the report preview in the browser. The "old" HTML5 Viewer won't be maintained any longer. Switching or upgrading to the new Web Report Viewer is therefore recommended.
How to and tips for installing the Web Report Viewer
General information on how to integrate the Web Report Viewer into ASP.NET MVC web applications can be found within the .NET help. Please note that the List & Label installation also provides numerous freely available programming examples for ASP.NET.
In addition, the article "Using Web Report Viewer in React, Angular or Vue.js" shows valuable tips for modern JavaScript frameworks.
Would you like to call up a specific report in the Web Report Viewer within your application via a URL? In the article "Web Report Viewer: Calling up reports via a URL including report parameters" you'll find out how.
The Web Report Viewer is fully integrated in the Web Report Designer and is used as part of the real data preview.
Get an idea of how it works with our List & Label online demo.

Daniel trained with combit as a programmer specialized in software development. He is now engaged in software development and fosters business cooperations. He conducts software trainings and supports the sales team as technical advisor. In his spare time he enjoys mountainbiking around Lake Constance and in the Swiss Alps closeby.