The pagination for XHTML is nice and handy, it also has advantages when viewing the first page while the others are generated in the background. However – instead of a paginated report an infinite page has distinct advantages when viewing the result in the browser, especially if the number of records (and thus the length of the browser "page") is limited but more than one "page".
To demonstrate the feature, let's switch our demo application to print just 5 article/item records using Options > Settings: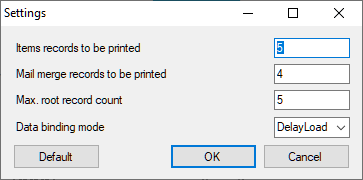 Slightly off-topic, this is great for permormance testing. You can set any number of records here and can produce really heavy loads on the print engine this way. But back on-topic, the result of the XHTML export then is one file with two "pages":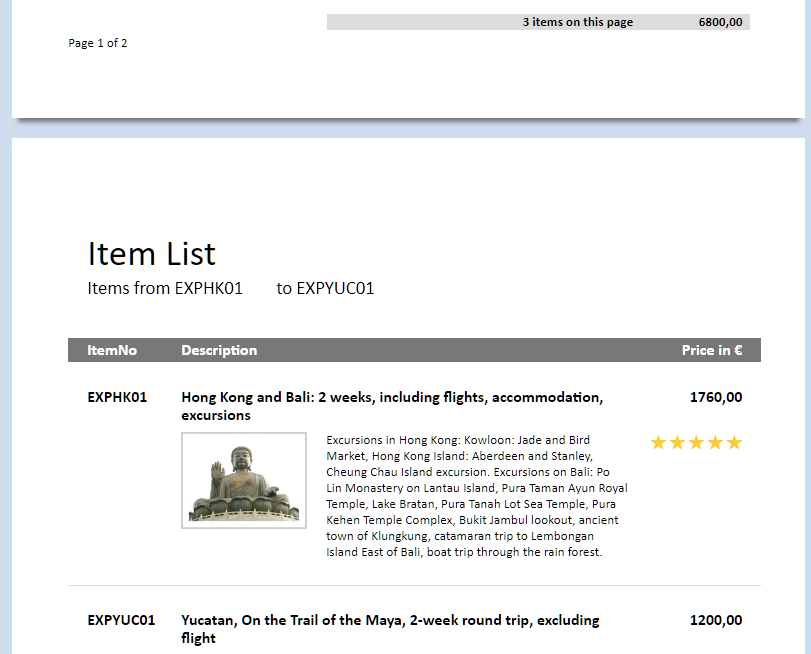 Undoubtedly, it would be much better to have just one result page containing all five records. Enter the new infinite page export in LL25. The XHTML export (and also the XLS export) has a new option for that in its settings: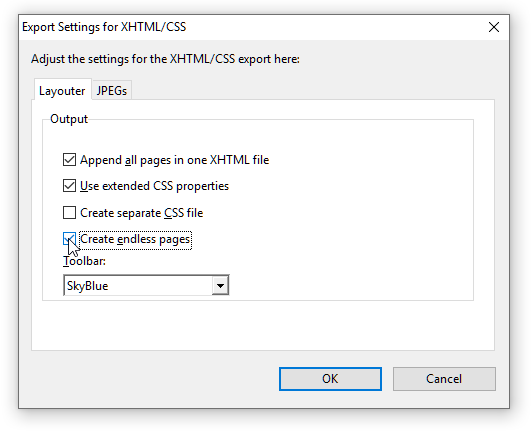 Of course you can also set this programmatically via the usual LlXSetParameter() call or LL.ExportOptions.Add, depending on which part of the LL universe you're living in. The result is then as required and probably expected: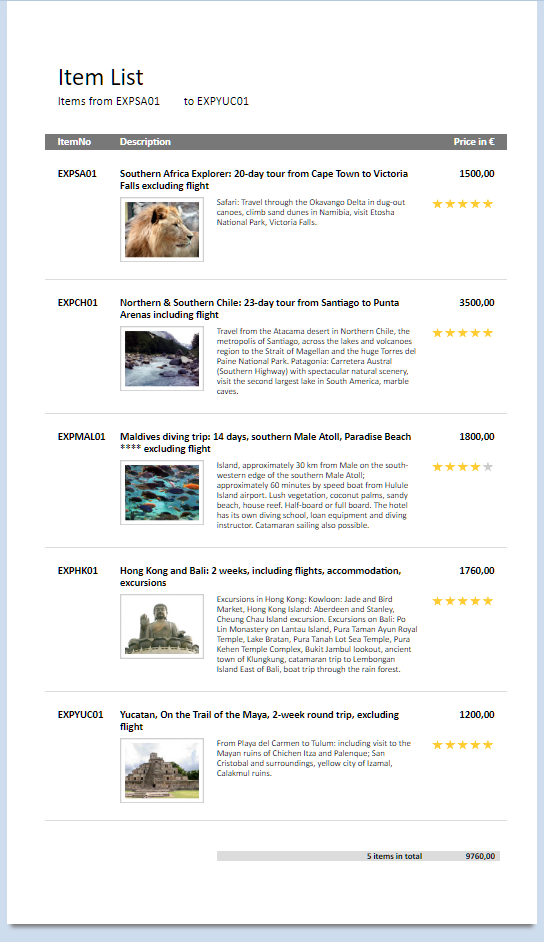 Small change – huge effect.