1. PDF in Viewer Control
The viewer control can now display PDF files as well, albeit with a limited feature set (no form controls, designed for rather simple PDFs).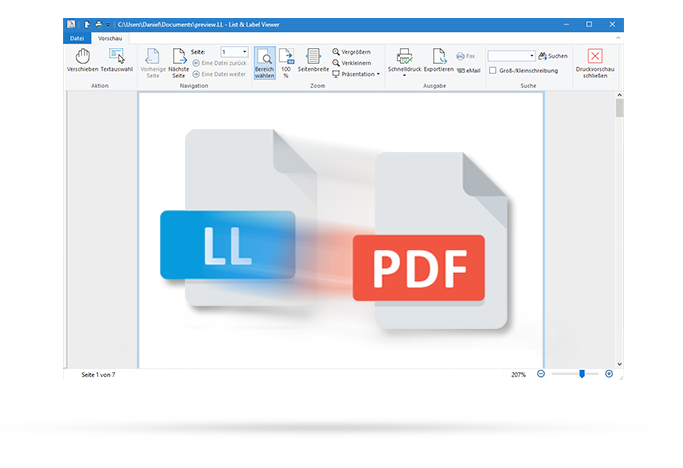 2.

GetVar Supports AutoComplete

GetVar now supports AutoComplete, i.e. any variables added via SetVar will be made available in a dropdown, preventing typos.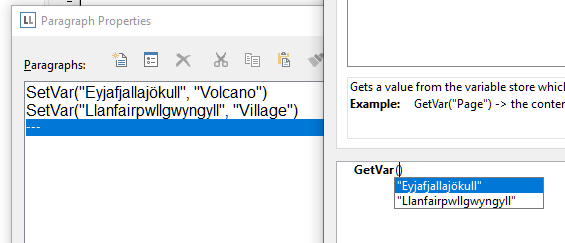 3.

Dynamic Print Options Dialog

The print options dialog got an overhaul, making it much easier to use. All unnecessary parts are dynamically removed, leaving a clean and uncluttered UI e.g. when exporting. This makes it much easier for the end user to navigate and understand the dialog.

This is the dialog in LL25: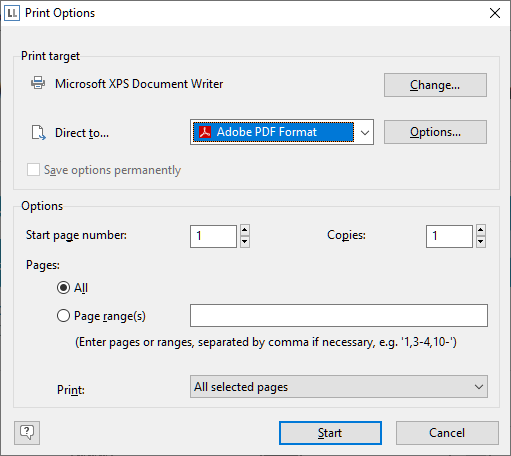 Now compare this to the new dialog in LL26: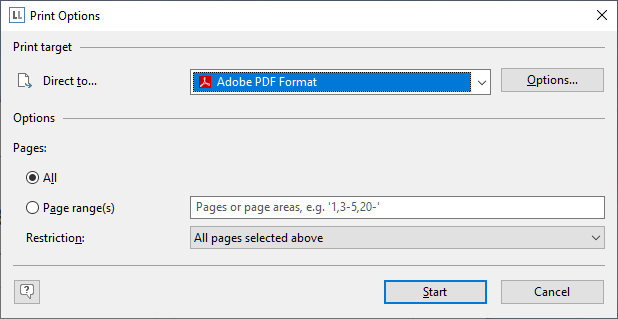 4.

Improved Ribbon UI

The Ribbon UI now sports Office 2019 inspired icons. For compatibility, the "old" images are still available in a separate resource file. This lets your app look up-to-date.

More New Features in List & Label 26
Enabling Individual Copies and Form Feeds for Labels
Finally – a Glance in the Crystal Ball
What's New for .NET?