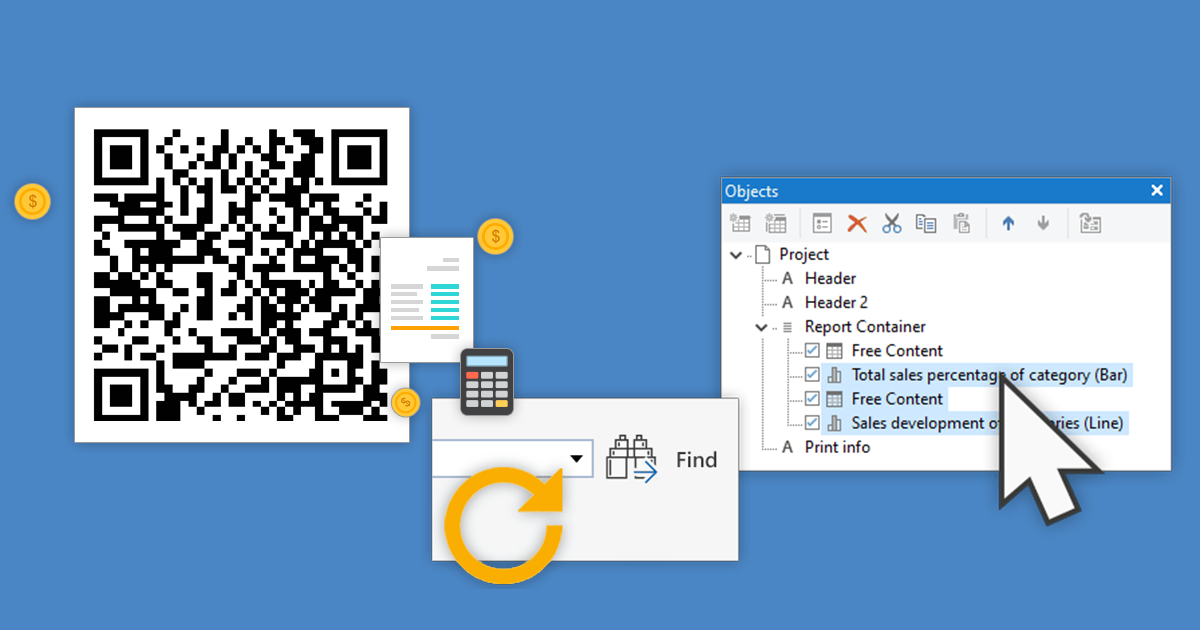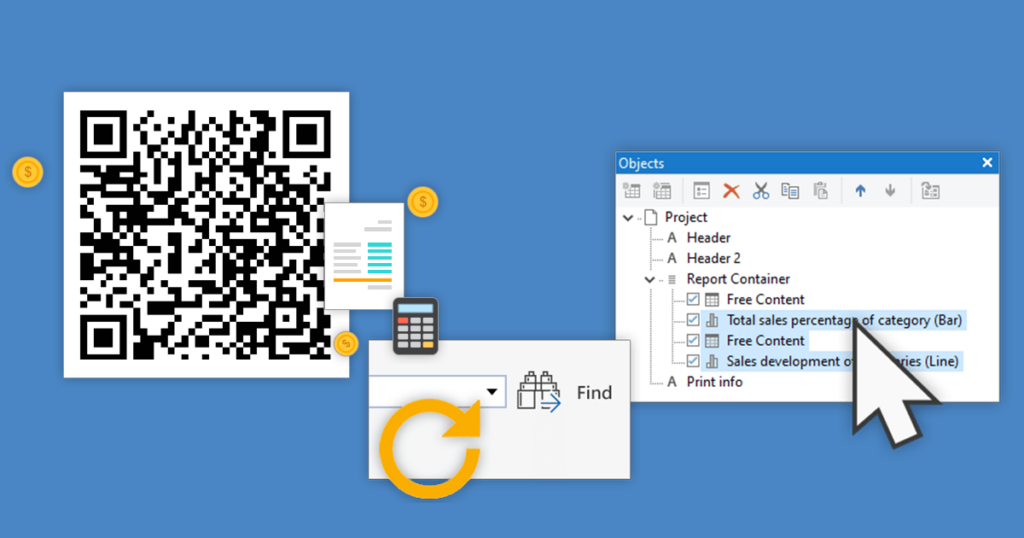 Searching in the preview now automatically wraps around at the end of the document.
Word export supports passing meta information (author, subject, title, keywords).
The object list window now supports multiselection for report container items.
New barcode type: EPC.
New Designer function: UTF8Encode$.
PDF export now supports two new options for encrypted PDF files to enable form and signature field filling and annotation.
Child report parameters are now filled much faster on the fly.
The object list window can now be filtered to quickly find specific objects.
All filterable windows now allow you to easily reset the filter via a new button in the filter edit box.