The new UI makes the handling much easier for you and your end users. From the past blog posts, it's easy to tell that this is one of our main focus areas for List & Label 21. We really want to make your application shine and we want your end users to love working with it.
The new UI is available at different locations – e.g. in the property editor's drop down: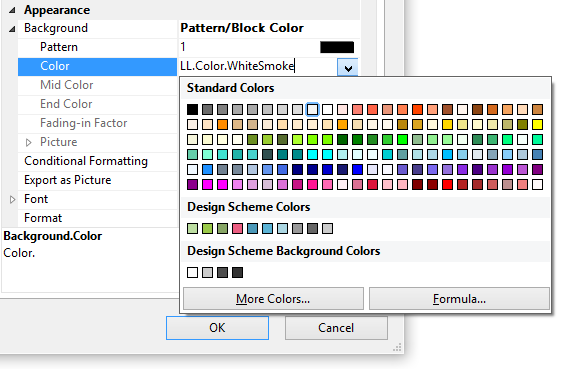 Or in the brand new "Color" tab of the formula assistant: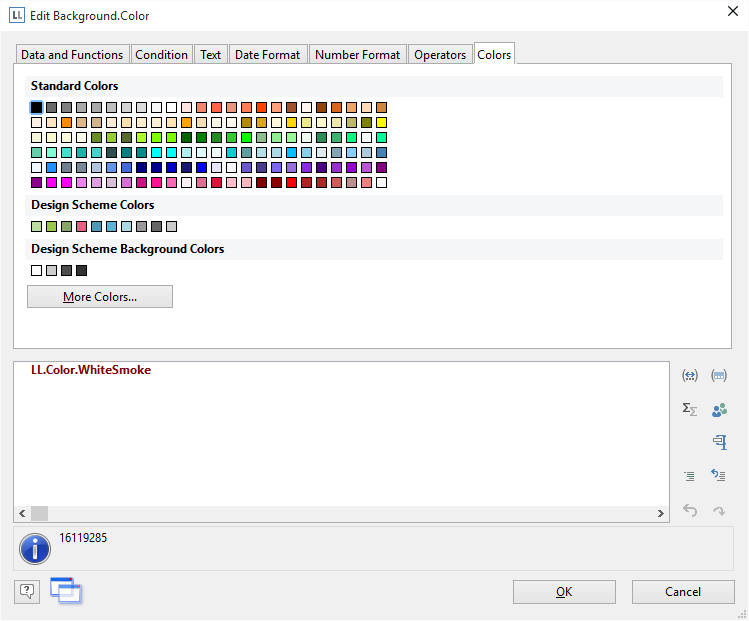 This gives you all the colors and options in one very accessible and usable place and also easily enables to choose a completely new color via the Windows color picker dialog.