The property windows now have a filter which allows to quickly find and select properties. If you're looking for something "color" related, simply type "color" into the filter window and only properties that match your search phrase will be visible. This is one of those "how could we live without that until now" features once you're accustomed to it.
The structure of the report container now hides relation names from the UI where they aren't needed. This makes for a clearer, more end user friendly UI.
The report container itself now has a frame property. No more fiddling with header lines and a frame at the top, data lines and a frame left and right and an otherwise empty footer with a frame at the bottom to simply get a frame round the container.
Support for input objects in tables – use edit controls, checkboxes, combos (which are now also supported in the PDF export) and buttons in table objects.
Adapted look and feel for toolbars and property grid – looks much more modern now, gradients removed, now more blue selection bar of property group headers.
New "Colors" tab in the formula wizard to ease the creation of formulas that need color parameters
Improved object tree scrolling when using Drag & Drop – simply drag an object outside of the window to start scrolling up or down.
We now use the standard Windows common dialog for search in the preview – that's what users know. As a side effect, we can now also support Ctrl+F as a shortcut in the Ribbon interface.
Optional automatic position adaption of objects when flipping orientation – incredibly handy if you want to change the orientation for an existing project: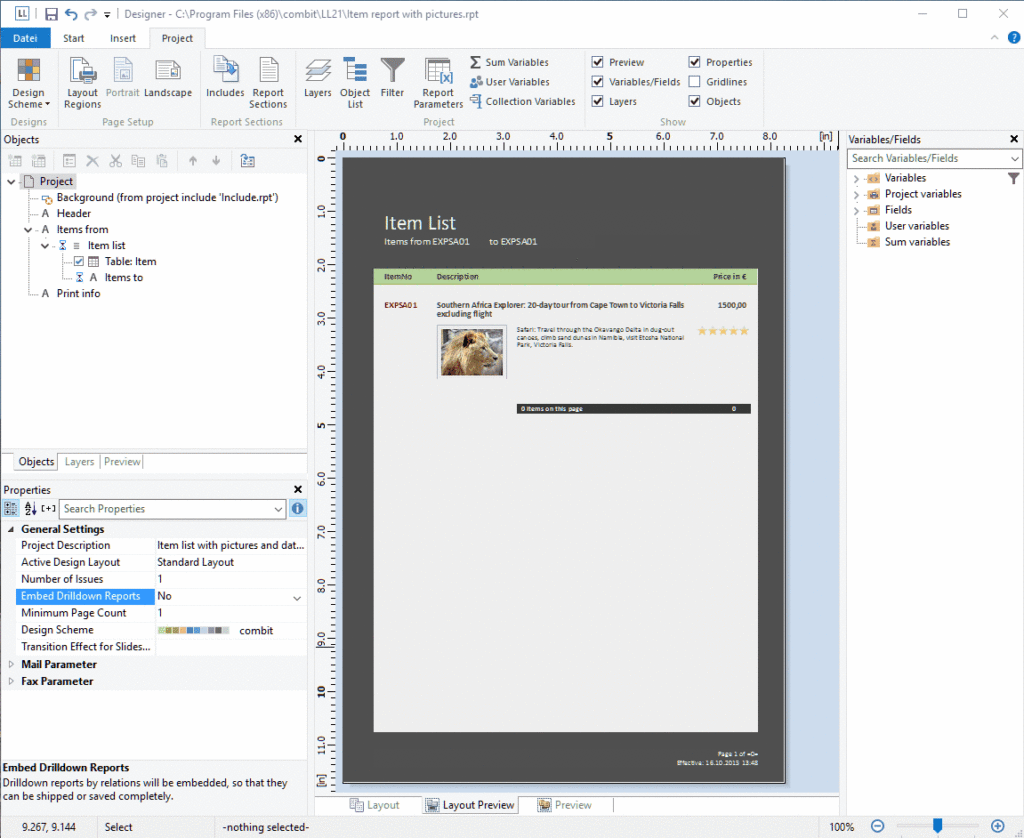 And now fasten your seat belt, step in the time machine and push the fast-forward button. Only a few days to go until release. List & Label 21 is coming. Look forward to it!