This Redistribution Assistant is available from Service Pack 23.001 for all editions in German and English. Below we show you briefly how to assemble the files needed for your application in a few steps. After starting the assistant, first select your development environment.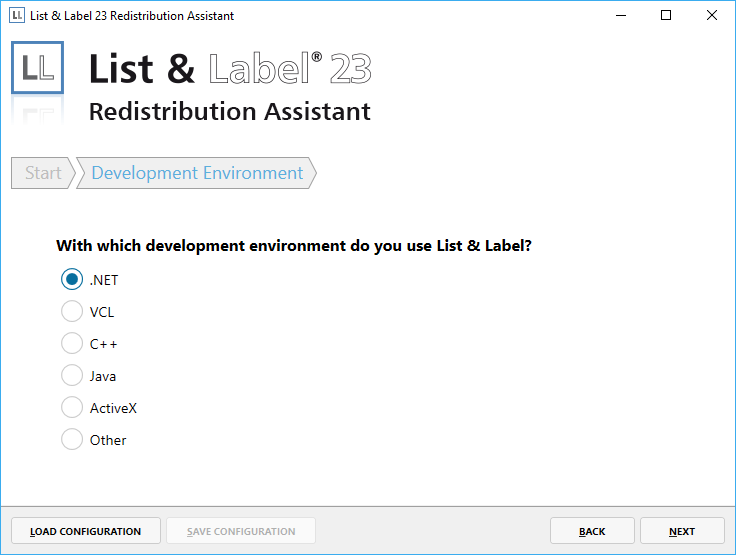 You can then select other specific components of your development environment, such as the .NET Framework version or WPF support.
In the next two steps, you select the general List & Label features and Designer languages you need in your application.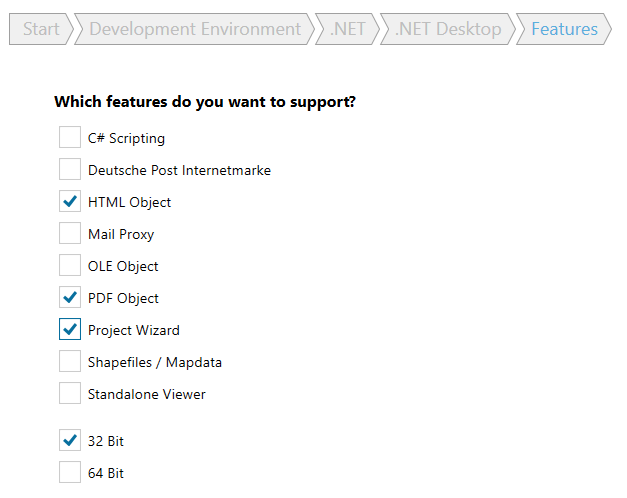 +
In the last step, you simply select what to do with your compilation. Either copy the files to the correct directory, create a ZIP archive or copy the file paths to the clipboard for further batch processing. The assistant also tells you how much storage space your compilation requires. And so that you don't have to do the compilation again with the next Service Pack, it is possible to save your configuration in order to be able to load it again later.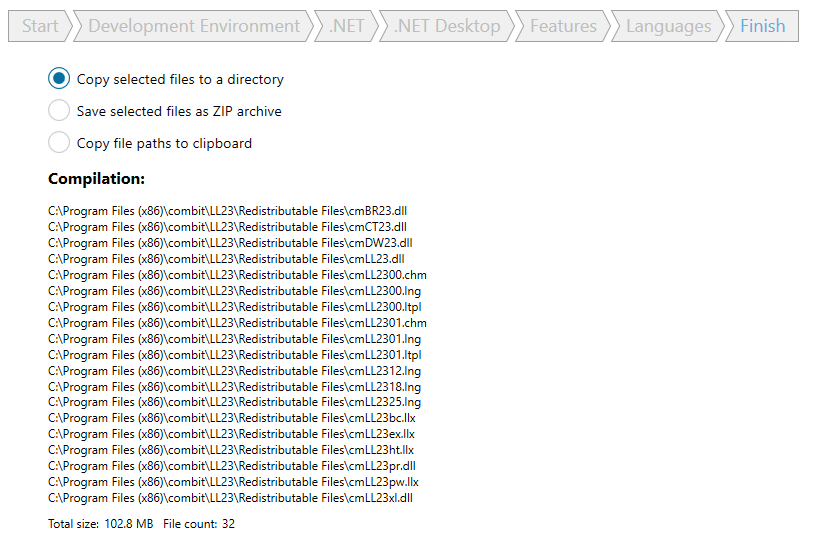 The Redistribution Assistant can be found in the "Miscellaneous" folder of your List & Label installation and via the List & Label Start Center.
P. S. Of course, it is still possible to compile the compilation of the redistributable files via the well-known Redist.txt