Microsoft SQL Server 2016 Support
The secure, scalable database platform Microsoft SQL Server 2016 has everything built in, from advanced analytics to unparalleled in-memory and can now be used as data source or in the backend.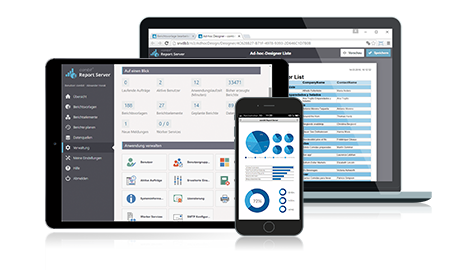 Microsoft SharePoint 2016 Support
With combit Report Server Microsoft SharePoint 2016 can be used as data source or as document storage for generated reports. The Enterprise Edition allows you to create a schedule for automated reporting. The output is then automatically and reliably distributed via Microsoft SharePoint. For example, a report with the week's sales figures can be generated every Friday to make the data available for the whole team.
New Progress OpenEdge Data Source
Based on the same technology like used in combits reporting tool List & Label, we've implemented this new data source to give you yet another choice of data source.
Native Aggregations
These new aggregate functions work directly on the SQL data sources and provide you with a lightning fast way for data aggregation.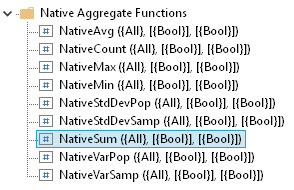 General Improvements for Data Sources
We have added a new timeout option to SQL based data sources to give you better control what's happening at your server.
You can now restrict changes of selected data sources to the owner of the data source.
You can find more detailed information in the PDF file when downloading the latest service pack.

For over 20 years Alexander Horak is engaged in software development and has already worked at combit during his computer science studies. Nowadays, he is Head of Development of the combit Report Server, an ASP.NET MVC based Enterprise Reporting solution. In his spare time he loves soccer and is an active supporter of FC Bayern Munich.