In LL21 we now have a central place to store these errors. The error window is opened up automatically if any errors were detected during project load:


It lists the encountered errors alongside with a tree that guides to the problematic property/object. A double click on an error takes you to the best place to fix it – e.g. for errors in table fields, the table properties including a selection of the correct tab, line definition and field: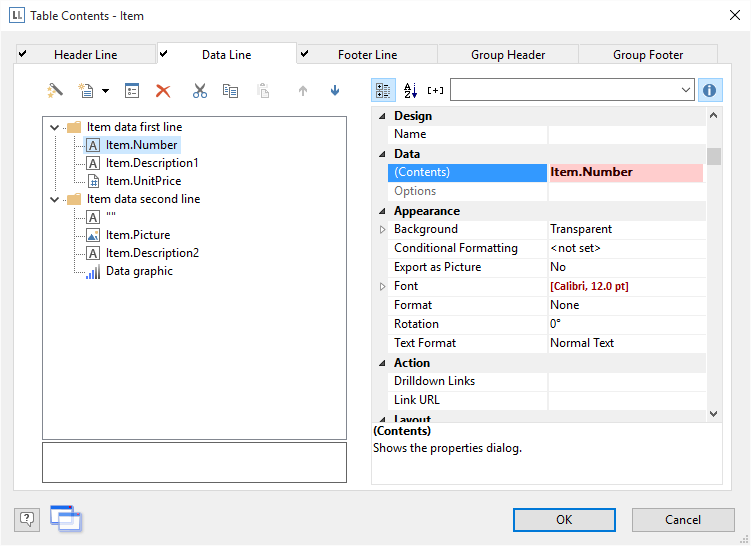 Errors in text paragraphs take you to the text object's properties etc. This makes fixing a broken project a breeze. In this sample we've just renamed the Item.Number column to Item.No. So simply changing to the correct field name fixes the error: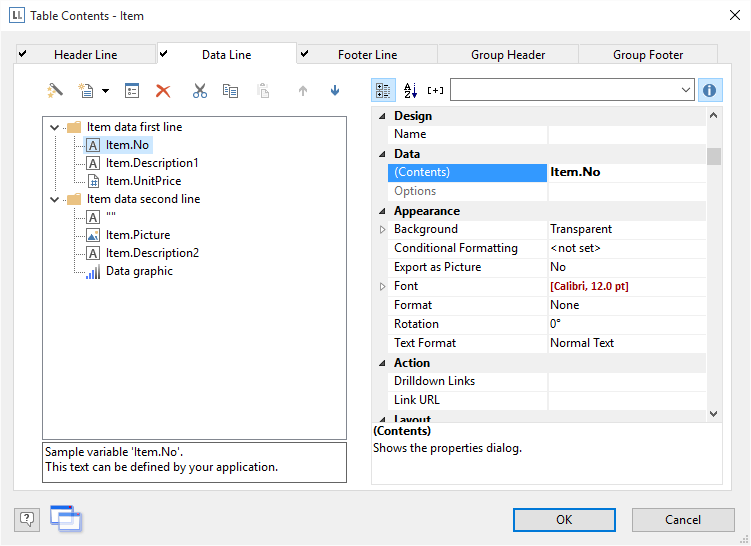 Afterwards, the error can be marked as fixed in the list – this helps when having to fix a multitude of errors.

Alternatively, the reload button triggers a complete reevaluation and builds the list from scratch again.
The double-click automatic works for all objects, user and sum variables, project parameters, layout and layer definition and any other place where you can enter a formula. A great productivity progress.