Previously, changes to the layout of a report template had to be checked or visualized manually by pressing a preview button. With the help of a new option, this can be done automatically in the future. You can check small changes directly in the preview using "Instantly refresh preview when changes are made".
However, we needed another new option to make the preview faster even with very large data sources. This can now be better controlled via "Limit data volume for a faster preview display". By reducing the underlying data volume, less data is queried and the preview appears much faster.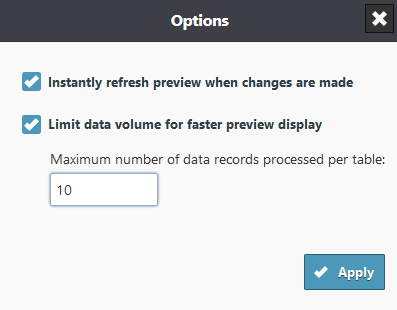 Another small improvement is the adjustability of the date format in the layout. This was previously possible for columns of type "Date", but not for the output date of the report.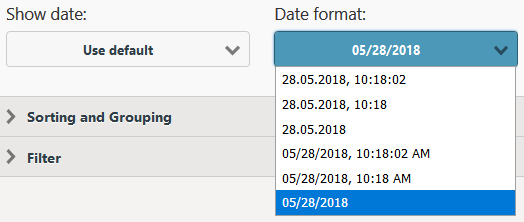 We have also added two more date formats with seconds, which round off this feature even further.
The continuous exchange with our customers is very important to us. Our products greatly benefit from your suggestions. I would like to recommend our portal for improvements to everyone. We welcome every contribution!

For over 20 years Alexander Horak is engaged in software development and has already worked at combit during his computer science studies. Nowadays, he is Head of Development of the combit Report Server, an ASP.NET MVC based Enterprise Reporting solution. In his spare time he loves soccer and is an active supporter of FC Bayern Munich.